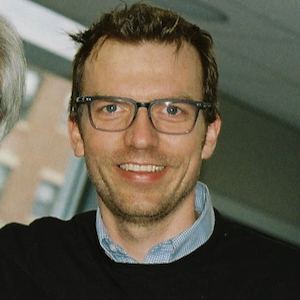 I'm currently a graduate student at Northeastern University studying programming languages, type systems, and language interoperability with Amal Ahmed. Previously, I helped start and run a worker-owned software contracting company, Position Development. I studied math and computer science undergrad at Brown University where I worked with Shriram Krishnamurthi. I'm interested in programming languages, education, and leftist politics. This is my personal website.
The easiest way to get in touch is via email: [email protected]. Note that if you have another email address for me, it will probably work as well. I'm currently located in Somerville, MA.
Publications
FunTAL: Reasonably Mixing a Functional Language with Assembly.
Daniel Patterson, Jamie Perconti, Christos Dimoulas, and Amal Ahmed.
To appear in
PLDI 2017
.
PDF
and
appendix
.
Linking Types for Multi-Language Software: Have Your Cake and Eat It Too.
Daniel Patteron and Amal Ahmed.
To appear in
SNAPL 2017
.
PDF
.
Linking Types: Specifying Safe Interoperability and Equivalences.
CaptainTeach: Multi-Stage, In-Flow Peer Review for Programming Assignments.
Joe Gibbs Politz, Daniel Patterson, Kathi Fisler, and Shriram Krishnamurthi.
ITiCSE 2014
.
PDF
.
Python: The Full Monty―A Tested Semantics for the Python Programming Language.
Joe Gibbs Politz, Alejandro Martinez, Matthew Milano, Sumner Warren, Daniel Patterson, Junsong Li, Anand Chitipothu, and Shriram Krishnamurthi.
OOPSLA 2013
.
PDF
,
appendix
and
code
.
Talks
Linking Types: Secure compilation of multi-language programs.
Secure Compilation Meeting at
POPL2017
.
slides
(no video).
Typed routing with continuations.
Types and Testing in Haskell.
Resume
A current resume is available in PDF form.
Links
I'm at github.com/dbp (code), twitter.com/dbp__ (politics), and instagram.com/dbp____ (food).
My public key is A98D4AF0. Old keys are 9A0C792F, B5FF6961. I'm at keybase.io/dbp, if that's easier. My ssh public key is here.